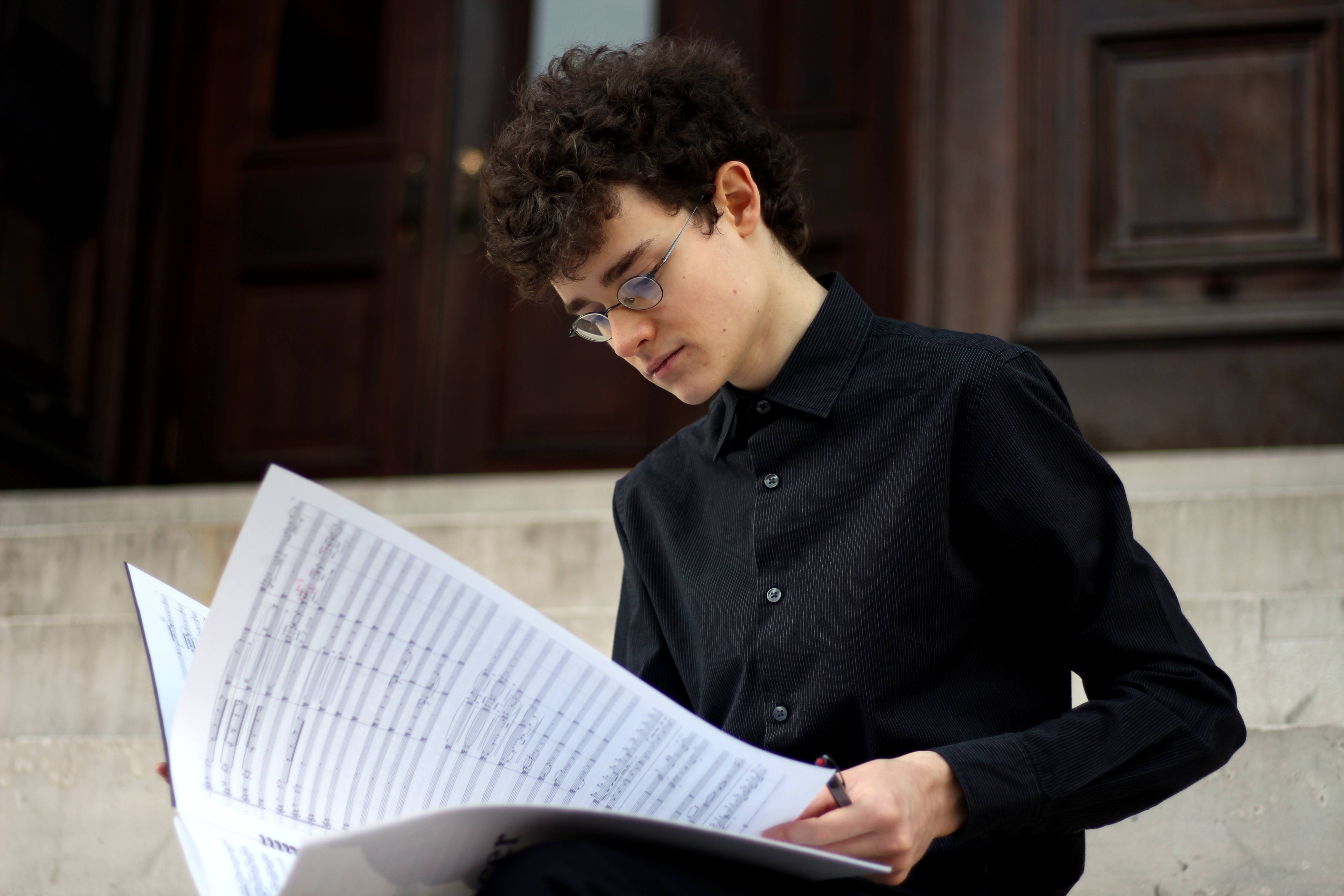 Sean William Calhoun composes music of vibrant harmonies, written with performers in mind. His recent collaborations have included
Fluctuations (for violin, bass clarinet, and marimba)
, composed for the trio
F-PLUS
,
RE:Sound (for flute and clarinet)
, composed for the duo RE: New Music,
Vim (for flute and violin)
, written for
The Witches
,
Divisions and Diversions (for solo alto saxophone)
, written for saxophonist Zach Stern,
Windrunner
,
Sonata for Flute and Piano
, and
Abyss Lustre (for flute and harp)
, written for flutist
Emma Resmini
,
Filament Canopy (for harp and percussion)
, for the
Sticks & Strings duo
, and
Branching, for the Omnibus Ensemble
. The Peabody Wind Ensemble, conducted by Harlan Parker, premiered his piece Edgedancer, and the Indiana University of Pennsylvania Concert Band, conducted by Jack Stamp, premiered the wind ensemble version of his Coruscation. The Milieu Quartet selected his percussion quartet
In Chasms Deep
as the winner of their call for scores.
Read full bio
Please look through the list of works – it probably contains a piece or few for your instrument.